September 29th – September 30th 2022
VIRTUAL CONFERENCE
CONFERENCE OVERVIEW

HPAPIs (highly potent active pharmaceutical ingredients) are potent molecules that may aid in the treatment of serious and life-threatening illnesses and disorders. At a certain time, due to their great potency, these compounds pose a risk to the production facility's staff. On the one hand, special efforts must be taken to ensure operator safety, while on the other hand, great product quality is also necessary.
Industry leaders, occupational toxicologists, and containment experts will share the most recent insights affecting the HPAPIs handling environment at our online meeting. Complex highly potent compound projects will be discussed, with a focus on safe and secure potent API processing, process development and scale-up, occupational health risks and toxicological assessment, advancements in isolators and facilities to reduce exposure risk, containment strategies and cross-contamination risk management, and more.
Ultimately, safe and efficient HPAPI handling demands a thorough assessment of a variety of parameters. Keep an eye out for more advances in HPAPI manufacturing and processing this upcoming September!
WE WILL TALK ABOUT
hazard classification and management, PDE/OEL/HBEL settings in HPAPI environment
occupational health, monitoring of exposure and data analysis in industrial hygiene
high-potency compound process development, scaling up and production
establishing an HPAPI containment plan, verifying and monitoring containment
most recent advances in isolators and facility designs to reduce the risk of exposure
cleaning validation procedures and risk-based cleaning validation in highly potent APIs
regulatory and quality framework for managing HPAPI in a safe manner
CMO selection and evaluation, supply chain management in CMO collaborations
WHO IS IT FOR?
CxO, VP, Directors, Heads, Managers of
HPAPI Manufacturing/ API Manufacturing/ Compounds Manufacturing
Occupational Toxicology/ Industrial Hygiene / EHS
Process Engineering/ Process Development/ Process Scale Up
Containment/ Cross Contamination/ Cleaning Validation
Cleanroom/ Facility Design/ Isolators
Risk Management/ Quality Assurance/ Quality Control
Analytical Development/ Analytical Methods
CMO/ CDMO/ Outsourcing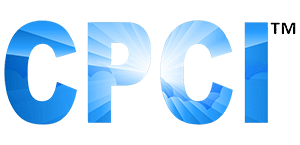 [
Agenda

] 2nd Annual HPAPI Handling & Manufacturing Summit 2022

Download the full summit program to find speaker biographies, case studies, key takeaways, the day's schedule, and details of each session.
● LaboratóRio Edol – Produtos FarmacêUticos S.A. ● Hameln Rds S.R.O. ● HAS Healthcare Advanced Synthesis SA ● Research Center Pharmaceutical Engineering GmbH ● Esteve Quimica, S.A. ● Sterling Pharma Solutions Ltd ● Douglas Pharmaceuticals Ltd ● Sanofi ● Wildlife Pharmaceuticals (Pty) Ltd ● Merck KGaA ● Toxiconsultant S.L ● Gedeon Richter Plc. ● Shaoxing Hantai Pharmaceutical Co., Ltd. ● Lamda Laboratories SA ● Hellenic Breweries Of Atalanti S.A. ● Maprimed S.A. ● Glatt Pharmaceutical Services GmbH ● SEQENS ● SANOFİ ILAC SAN. TIC. A.Ş. ● Evotec ● Sanovel Pharmaceutical ● Teva Pharmaceuticals Inc ● PharmaLex India Pvt. Ltd. ● Pharmascience Inc. ● Dr Abidi Pharmaceutical ● EUROAPI ● Ferring Pharmaceuticals ● Angelini Pharma ● Hammersmtih Medicines Research ● Cehtra ● Delpharm Reims ● Recordati S.P.A. ● Delpharm Poznan ●HPAPI Project Services Limited ● Halozyme ● Scale Up Solutions; LLC ● SafeBridge Europe ● Lonza ● BSP Pharmaceuticals S.P.A. ● CPCI™ ● Piramal Pharma Solutions
● A/S Grindeks ● Abdi Ibrahim Global Pharm ● AdhexPharma ● AGC Pharma Chemicals Europe, S.L.U. ● Apotex Inc. ● AstraZeneca ● Aurobindo Pharma Limited ● Bayer AG ● BioDuro-Sundia Corporation ● Biotage GB Ltd ● Biovac ● Boehringer Ingelheim ● Boehringer Ingelheim Pharma GmbH & Co. KG ● Bristol-Myers Squibb ● Cambrex Corporation ● Catalent ● Cipla Ltd. ● Cristália Prod. Quim. e Farm. LTDA ● Custom Pharma Services ● Eurofins Amatsigroup ● FAREVA Mirabel ● Farmabios SPA ● FPS Food and Pharma Systems srl ● Fresenius Kabi ● Gedeon Richter Plc. ● Glatt India Engineering Pvt Ltd ● HPAPI Project Services Limited ● Johnson&Johnson ● Kindeva Drug Delivery ● Labesfal-Laboratórios Almiro S. A. ● Merck KGaA ● MSD Ballydine ● Novo Nordisk ● Nuvisan Pharma Services ● Oakwood Laboratories, LLC. ● Olon S.p.A ● Oncomed Manufacturing a.s. ● Organon Pharma BV ● Pharmascience Inc. ● Pharmascience Inc. ● PharmaZell GmbH ● Polpharma SA ● Quay Pharmaceuticals ● RCPE GmbH ● SafeBridge Europe ● Sai Life Sciences Limited ● Sandoz GmbH ● Saneca Pharmaceuticals a.s. ● Sanofi ● Sanofi Chimie ● Sanofi-Aventis ZRT ● Scale up Solutions ● Siegfried Evionnaz SA ● STADA Arzneimittel AG ● Symeres ● Vanessa Research