March 9th – March 10th  2023
VIRTUAL CONFERENCE
CONFERENCE OVERVIEW

Evaluation of extractables and leachables (E&L) is a crucial step in the plan for product development. The interaction of pharmaceutical products with container closure systems, drug delivery devices and bioprocess manufacturing systems is a major concern for regulatory agencies. So, it is important to thoroughly assess the migration of mobile molecules from the components and substances used in the manufacture and storage of drugs.
Our virtual conference brings together scientists, toxicologists and E&L managers to discuss the most recent analytical strategies, regulatory updates, risk-based E&L programs, chemical characterization and toxicological risk assessment. We also bring up uncertainty factors in E&L testing, analytical and safety thresholds, medical device materials and ISO 10993-18, custom made mechanisms for different product types.
Join our event to learn innovative techniques for analyzing and testing for extractables and leachables in biopharmaceutical development. This should help you to significantly lower the risks associated with E&L and assure patient safety and product integrity.
WE WILL TALK ABOUT
evaluation of extractables and leachables as a vital part in product development and launch
precise analytical techniques for E&L compound screening, identification and quantification
expert knowledge sharing in the planning, carrying out and reporting of E&L studies
analysis of regulatory revisions to maintain compliant and cost efficient regulatory approvals
industry standards for chemical characterization and toxicological risk assessment
comprehensive E&L evaluations of complex materials, products and processes
WHO IS IT FOR?
CxO, VPs, Directors, Heads, Managers of
Extractables and Leachables/ E&L
Analytical Chemistry/ Analytical Development/Analytical Science
Product Characterisation/ Risk Assessment
Drug Development/ Drug Substance
Drug Safety/ Compound Safety/ Toxicology
Device Development/ Device Engineering/Container Development
Good Laboratory Practice (GLP)/Good Manufacturing Practice (GMP)
Manufacturing Science & Technology/ Single Use Systems
Bioprocessing/ Bioproduction
Regulatory Affairs & Compliance
Materials Science/ Materials Selection/ Biocompatibility
Packaging & Labelling
LC-MS/ Mass Spectrometry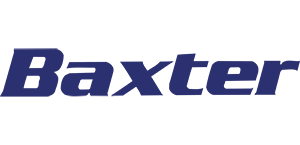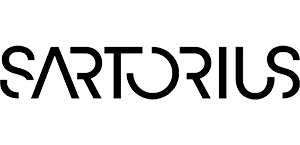 [
Agenda

] 3rd Annual Extractables & Leachables Summit 2023

Download the full summit program to find speaker biographies, case studies, key takeaways, the day's schedule, and details of each session.
● 3M ● Albhades ● ALK-Abelló S.A. ● Analytical Expertise Center, MoH of Azerbaijan Republic ● Antibiotice SA ● AstraZeneca ● B. Braun Medical Industries Sdn. Bhd ● B. Braun Medical SA ● Bausch Health ● Baxter Healthcare ● Bayer AG ● BD ● Bicycle Therapeutics ● BioConnection BV ● Biogen ● Brainfarma Industria Quimica e Farmacêutica S.A. ● Chorley Consulting Ltd ● CleanControlling Medical GmbH & Co. KG ● CSL Behring ● Datwyler ● Donaldson ● Donaldson BV ● Dr. Anika Schroeter e.U. ● DuPont ● E.L-Xpert Ltd ● Element Material Technology ● ELSIE Consortium ● EQUITOX ● Fastnet Biopharma ● Fischer PreclinTox Consulting ● Fresenius Kabi ● Gateway Analytical ● GBA Pharma GmbH ● GE HealthCare ● Gilead Sciences ● Gilead Sciences, Inc. ● Greg Erexson Toxicology Consulting ● GSK ● ICU Medical ● Incyte ● Instem ● Intertek Schweiz AG ● Johnson & Johnson ● Laboratorios Normon SA ● LACER, S.A.U ● Lhasa Limited ● Lonza ● Lonza Drug Product Services ● Made Consulting Ltd Oy ● Mallinckrodt Pharmaceuticals ● Merck Group ● Merck KGaA ● Neotron Spa ● Octapharma ● Padagis Israel Pharmaceuticals ● Pharmaceutical Firm Darnitsa ● PHOX Consulting e.U. ● Polpharma Biologics S.A. ● PolyCine GmbH ● Promega Corp ● Quinta-Analytica, s.r.o. ● Safetree Consulting e.U. ● Sartorius ● SCC Scientific Consulting GMBH ● SEPTODONT ● SGS Health Science ● Sun Pharmaceutical Industries Ltd. ● Terumo Blood and Cell Technologies ● Teva Pharmaceuticals ● Teva Pharmaceuticals Ireland ● Therapeutic Goods Administration ● Thermo Fisher Scientific ● Tofwerk AG ● U.S. Pharmacopeia ● United States Pharmacopeia ● Universidade de São Paulo ● US Food and Drug Administration ● Waldemar Link ● Westlake ● Wonderboom, Inc. ● WuXi AppTec
● 3M ● Aché ● Adjutant Solutions Group LLC ● AGC Biologics ● Albhades Provence ● ALK-Abelló S.A. ● Aptar Pharma ● AstraZeneca ● Athens Analysis Laboratories ● B.Braun Melsungen AG ● Baxter Healthcare ● Bayer AG ● BBraun Avitum Italy SpA ● Becton Dickinson ● Biogen ● BioNTech ● Boston Scientific ● BSC International Medical Trading ● Carl Zeiss Meditec AG ● Charles River ● Cytiva ● Dalton Chemical Laboratories Inc. ● Deva Holding A.Ş. ● Eli Lilly ● Eli Lilly & Co. ● Gador ● Galapgos NV ● Galderma ● Gilead Sciences ● GlaxoSmithKline Biologicals ● GlaxoSmithKline Biologicals Kft. ● Greiner Bio-One GmbH ● GSK Vaccines ● Hall Analytical ● HORIBA Scientific ● Incyte ● Incyte Biosciences Tech Ops ● Intertek (Schweiz) AG ● L.Molteni & C. dei F.lli Alitti SpA ● LGC Standards ● Lhasa limited ● Lonza ● Medela AG ● Merck KGaA ● Nelson Laboratories ● Niutec AG ● Norbrook Laboratories Ltd ● Norner AS ● Novartis Pharma AG ● Octapharma AB ● Par Pharmaceutical ● Pharma Mar ● Pliva Croatia Ltd. ● PLIVA Hrvatska d.o.o. ● QUINTAANALYTICA s.r.o. ● Regeneron ● Safetree Consulting e.U. ● Sandoz ● Sanofi ● Sanofi-Aventis ● Sanofi-Aventis R&D ● Sartorius ● Sartorius Stedim Biotech GmbH ● Sumitomo Dainippon Pharma Co., Ltd. ● Takeda Pharmaceutical Co. Ltd. ● Teva Pharmaceutical Industries LTD ● Teva Pharmaceuticals Ireland ● TRIS Pharma ● UCB Biopharma SRL ● Waters Corporation ● Waters GmbH ● West Pharmaceutical Services ● Xellia d.o.o.
● AbbVie, Inc. ● Albhades Provence ● Altran ● AryoGen Pharmed ● AstraZeneca ● B. Braun Medical AG ● Bayer AG ● Bio-Technology General (Israel) Ltd. / Ferring Pharmaceuticals ● Biogen ● Boehringer Ingelheim ● Butterworth Laboratories Ltd ● Carso ● Cenexi ● Chemo SA ● Chiesi Farmaceutici spa ● CMIC Pharma Science Co.,Ltd. ● Constantia Patz Ges.m.b.H. ● ConvaTec ● CSL Behring AG ● ELPEN Pharmaceutical Co. Inc. ● GSK ● GSK Vaccines ● Hall Analytical ● Illumina ● Imperial Brands ● Incyte ● Intertek (Schweiz) AG ● Intervenance NG ● Jagiellońskie Centrum Innowacji ● Laboratorio Reig Jofre, S.A. ● Lonza ● Lonza DPS ● Medtronic LTD. ● Merck Healthcare KGaA ● Merck Serono ● Microvention Inc. ● Minapharm Pharmaceuticals ● National Institute for Bioprocessing Research and Training (NIBRT) ● Nelson Labs Europe ● NNE ● Norner AS ● Novartis ● Octapharma ● Pharma Quality Europe srl ● PHARMA-DATA S.A. ● Polpharma ● ProPharma Group ● Regeneron ● S&C BEST Srl ● SaniSure ● SCIEX ● SGD Pharma ● Solvias AG ● Swissmedic ● Synthon Hispania ● Takeda ● Takeda Pharmaceuticals ● Taro Pharmaceuticals inc. ● Teva Pharmaceuticals ● UAB Teva Baltics ● UCB Biopharma SRL ● Viatris ● Waters Corporation ● Watson-Marlow Fluid Technology Group ● WuXi Biologics ● Xellia Pharmaceuticals